News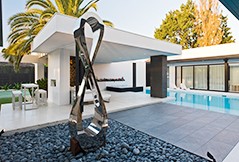 Stainless steel sculpture function
Views: 281 Mar 15 , 2019
1. leisure and entertainment functions With the development of society, the types of sculpture are separated from the pattern of political function and closely linked with people's lives. At present, in some urban pedestrian streets, there will be several figurative figures...
Read More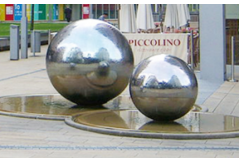 Application of Decorative Stainless Steel sphere
Views: 339 Mar 15 , 2019
Highly polished metal stainless steel ball design outdoor modern garden art looks very modern and attractive because of the shiny mirror, is very popular hotel, villa, office decoration. Mirror polished stainless steel hollow spheres are popular in modern...
Read More