News
What Is The Significance Of Stainless Steel Sculpture?
Views: 1046 Update date: Jun 04,2019
Fabrication is one of the most beautiful things in the world and especially when you are in the creative business. Sculpture making is not only something which is creative but it is a fine blend of creativity and engineering. The stainless pieces that we create are almost a new and kinetic way of art. The development of all our stainless steel sculpture is possible with our tremendous community effort that transformed an empty site into a park and plaza.
We provide you stainless steel sculpture which you can use in various locations interior and exterior both. If you like huge sculpture which makes your space grand and luxurious, you can install in into your garden or it looks absolutely fantastic in your corporate hub. If you are looking for a miniature design, we will avail you an extremely sophisticated creative sculpture for your house.
Design called for the installation of an art piece is very much significant. The creation of a significant piece of public art to be installed at the central border of the park can like your company environment very easily. A great sculpture outside your office space can always give you an edge and make your company look much more friendly and sophisticated at the same time.
Stones and steel are two things which contribute a sense of timelessness, strength and solidity to the work space. It reflects the values and ethics through elements breathing life and energy into the static materials. We make invisible aspects of the environment visible to the viewer, reflecting air movements as well as subtle changes in light and shadows.
Through an international "call for artists" and formal selection process, stainless steel sculpture needs to go through a long process. Fabricated from stainless steel, these sculptures that we offer incorporate different pivot points that create a complex illusionic movement with a constant rhythmic flow.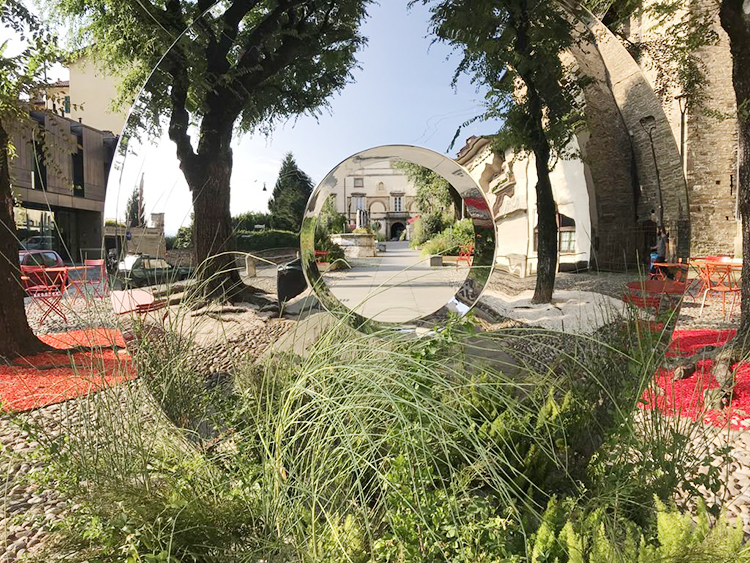 Previous News
Next News